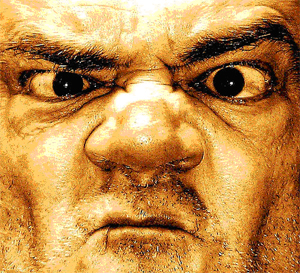 huhuhuhuhu
the last problem that i expect to come is the laptop problem. arrghhhhhhhhhh
all my life is in the laptop...... WTF....i still dunno how to repair it cuz i always do, just this time i dont know what couse the problem.... pantat......
aku tgh nak abeskan eureka n American idol ni... and i still have 50 movies to watch in my laptop. luckily i kept all the movies in external hard disk... huhuhuhuhu.
fuck!!!!!.. damn fucking old laptop....

oh luper citer ape prob nyer lak... actually the problem occur at my nenek house... first i though it some electric problem in my nenek house because it is an old house.... where suddenly the electric shut off for about a nano second and of course any electric equipment wont effect by that situation... but laptop will shut down automatically..... damn it!!!!! than,after three day when i went to my makcik house i on the laptop at my makcik house and the problem occur again.... fuck again and again.....

and after a long week at selayang with the enjoyable things and i just get back to my lovely home, and the laptop still fucking around doing the shut down thing for about forty minute after it start..... ape pasal eaa..... i have try everything i know.... and if it a virus, i dont have enough time to search the whole computer for forty minute.... and formatting the laptop also need more than the fucking forty time...

maybe it is time for me to let go and let the laptop rest in peace... huhuhuhuhu or the laptop is mad at me.. cuz i never take a good care of it.... but tomorrow i'm gonna buy a new battery and look if the laptop is back healthy again..... i hope so..... and if it still in that fucking condition its look like i have to take a risk and send it to the acer service...... maybe a little bit expensive to repair that kind of damages..... arghhh .. thats why people say never buy acer brand if you want a laptop. any people that know the solution please help me.....

P/S i have made a record by watching 4 movies in 3 days. huhuhuhu monster vs alien, angle and demons, night at the museum and terminator salvation.. huhuhuhuhu tu yg laptop mengamok tu.....