baru jer pas tgk Push and i am proud that ader actor tu sebot Malaysia. so dis post adelah pasal movie2 yg ader cakap 'Malaysia' xder kaitan pasal patrotik
firstly semue tau aku suker movie.... x kesah r tgk kat wayang ker or maybe download or any ways yang aku boleh tgk movie..... mostly US movies or some UK movies(especially yg ader Simon Pegg).
k r back to the main point...... as a movie die hard fans... aku hanya tau ader 2 movie yg dilakonkan di negara tercinta ini Malaysia iaitu
entrapment
yg dilakonkan oleh Sean Connery and Catherine Zeta-Jones. suke giler dgr drg cakap Kuala Lumpur & Pudu and the other movie aku still tgh cari name and belom tgk lagi. mus yg cakap citer ni belakon kat serawak and Julia Robert (if i'm not mistaken) yg belakon. and dier ader cakap serawak ckit. aku memang berbangge r some people that involve in producing the movie choose Malaysia for the movie kan...... hope ader movie baru yg belakon kat Malaysia ni.....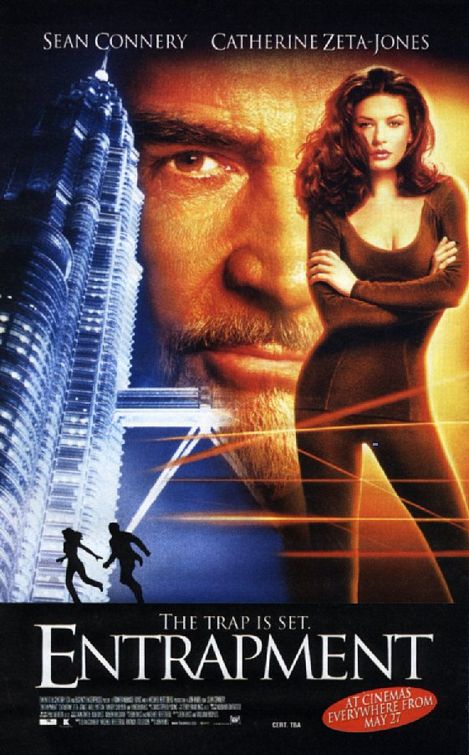 entrapment (ader KLCC kat sebelah tu)
lagi satu yg aku nak ceriter adelah some movie yg ader sebot perkataan Malaysia dlam some scene in the movies.. huhuhuhuhuu k r aku senaraikan r sikit cerite yg aku tau....
1. Batman Forever.....
ader seorang awek ni dier jumper satu patung and dier ty Bruce Wayne patung aper tu and Bruce Wayne aka Batman cakap dier beli kat Malaysia. huhuhuhu bangge sekali lagi....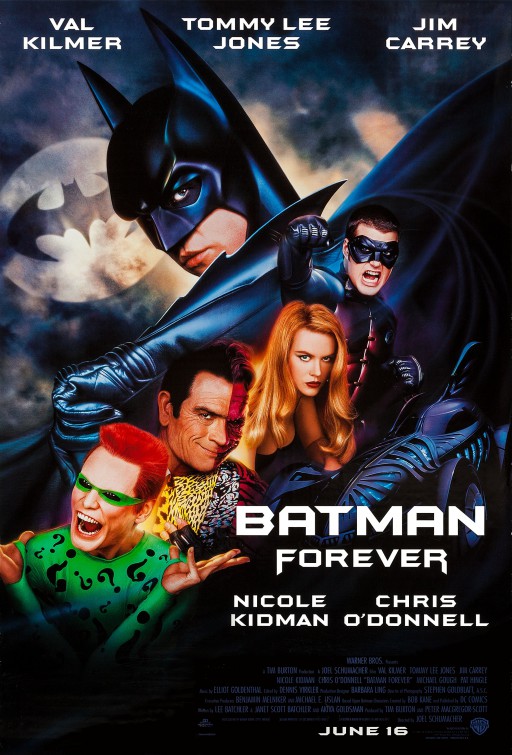 Batman Forever ( one of my fav movie mase kecik)
2. Cast Away.......
mesti ramai tau pasal citer ni kan....ader menang award. mase sebelom dier terbang dier ader ckp ngan gf or bini dier yg "Malaysia is not that bad" huhuhuhu bangge sekali lagi... so maksudnyer die tgh otw ker malaysia r mase accident tu kan... and mesti dier tgl kat pulau kat serawak ker sabah ker kan. huhuhuhuhu
3. Push....
k r yg ni mesti ramai tau.. baru je kuar.. ader sniffer dtg kat chris evens
or nick in this movie . dan dier cakap yang sebelom ni nick pernah tinggal kat japan and malaysia... and again i am so proud when they say malaysia. huhuhuhuhu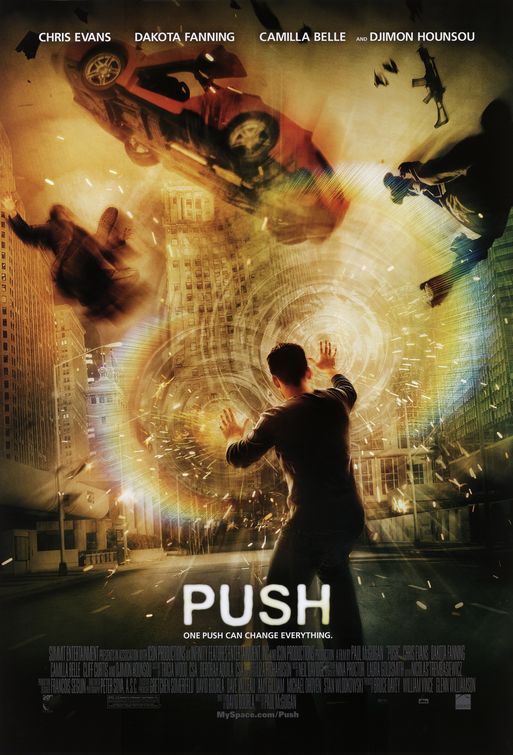 so kalo sesaper yg ade nak bgtau ader movie aper lagi yg ade sebot malaysia kan.. tolong r comment aku nak dload r.... huhuhuhu sebab byk movies yg ader sebot thailand, indonesia and singapore.... ckit jer yg sebot Malaysia. huhuhuhu
P/S aku rase aku ade tgk satu lagi citer yg ader sebot Malaysia.. tapi x igt la.. kalo aku igt aku tulis agi ea.......BTW baru lepas tgk Hannah Montana the movie gempak giler citer tu.... aku nangis gak r mase die nyanyi lagu the climb.. huhuhuhu. miming sikit2 mase hoedown throwdown ngan the climb. huhuhuu tapi adek aku dah terlebey2 nynyi da.... huhuhuhu